Vista Alegre Atlantis – The renaissance of a classic Portuguese brand
Since being purchased by Portuguese multinational Visabeira in 2009 the fine porcelain and crystal glass manufacturer Vista Alegre Atlantis has gone from strength to strength. In 2016 it returned to profit making €1.7 million. The following year profits more than doubled to €4.2 million thanks to growth in sales and cost controls. This year looks set to beat all records. An internationalisation strategy in new markets in Europe and Asia has also fuelled interest and driven sales. Chris Graeme discovers more.
Bold and elegant design
Just the name Vista Alegre Atlantis conjures up style, elegance, quality and sophistication. A brand that has existed since 1823, it graced the tables of the Portuguese and European aristocracy in the 19th and early 20th centuries and rich and famous industrialists in the 20th century. Its bold and yet timeless designs have echoed the great movements in art over the past 200 years from Classicism, Art Nouveau and Art Deco before World War II to  Cubism in the second half of the 20th century.
A national treasure, Vista Alegre competes today with the exalted likes of Roseenthal, Bernardaud, Wedgwood and Villeroy & Boch on the world stage and continues to win international design awards into the millennium for its innovative collections of china and glass. Over the past decade it has collaborated with the international greats in design and fashion including French designer Christian Lacroix with Sasha Walckoff (nine successful collections), Dutch interior designer Marcel Wanders, Brazilian designer Brunno Jahara, French cartoonist Jean-Jacques Sempé, US designer Oscar de la Renta, as well as Welsh designer Ross Lovegrove, Spanish designer Jaime Hayon.
And its pieces by Lebanese designers david/nicholas (David Raffoul and Nicholas Moussallem) picked up prizes such as the Red Dot, Wallpaper and German Design Award. Vista Alegre has also worked with the Portuguese greats including the architect Siza Vieira and innovative artist Joana Vasconcelos while in 2017 architect Ana Aragão created Vista Alegre's first collectible Plate Calendar designed in 2018 by Spanish illustrator Isidro Ferrer. Next year's will be by New Zealand designer Helen Stevens who worked with Peter Jackson on Lord of the Rings.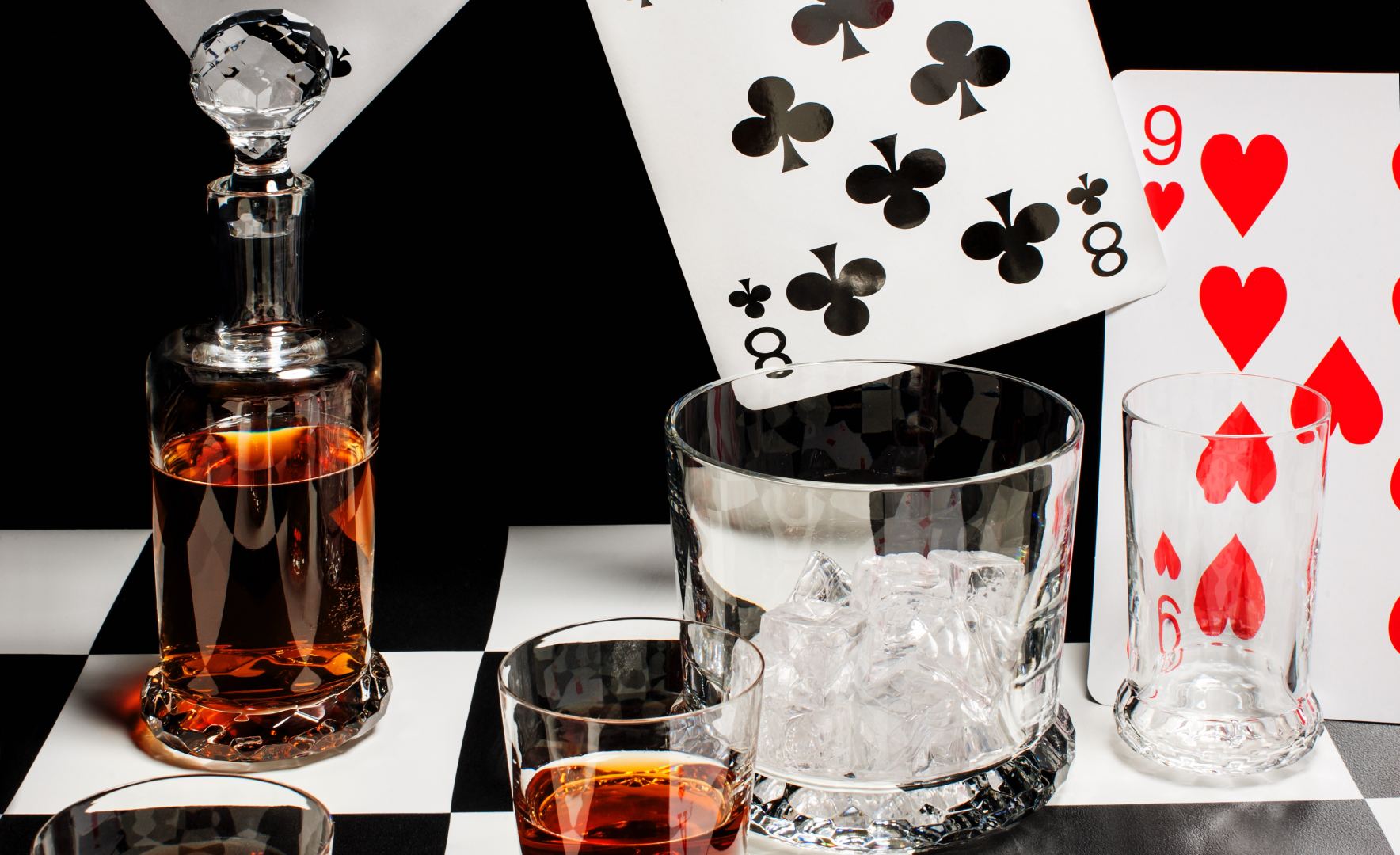 Changing tastes
With a decline in sales and changing tastes throughout the 1990s, Vista Alegre Atlantis struggled to remain relevant with the 'Millennials' which has proved far more eclectic than previous generations that were influenced by specific modern 20th century movements in art and design, and in a way that has not been seen since the eclecticism of the 19th century.
"We like our designs to have a strong link to culture — art, architecture, sculpture, fashion — be it for tableware, home décor, lighting, giftware, or hotel-ware,"  says the company's commercial director Paulo Soares. "This ethos continues to work for us, even with the current generation, whose tastes are eclectic: some like classical, vintage profiles, while others are all out contemporary. We try and cater to both end of the spectrum," adds Paulo Soares.
Overseas markets
Exports have always been a key commercial strategy for Vista Alegre Atlantis which since 2011 has created a solid presence in core strategic markets in Europe, the United States and Asia. In neighbouring Spain, it acts as a distributor and retailer with 44 points-of-sale in department store chain El Corte Inglês and has its own shops in Madrid and Barcelona as well as Byelorussia, Brazil, Maputo (Mozambique), Mexico, Namibia, Beijing and Turkey.
In Brazil it founded VAA Brazil in 2011 in the city of Vítoria (Espírito Santo State) where 10.8% of the operation is with a local partner. In the United Kingdom, always a strong market with historic manufacturing traditions in quality bone china and porcelain wares like Royal Doulton, Wedgewood, Coalport and Spode since the 18th century, the company set up VAUK in Kent in 2012 to reinforce the brand's presence in that market with points-of-sale at stockists such as Harrods of London. Africa too, where Portugal has strong historic and cultural links with Angola and Mozambique, Vista Alegre Atlantis opened a company in 2012 in Mozambique's capital Maputo to sell tableware and homeware for the local market.
On the other side of the world and on another continent, the company set up VAUSA in 2013 and exceeded sales of 2000% in the first year of operations. Based in New York where it has a showroom, it is managed by Daniel L. Da Silva, president of Vista Alegre USA Corp and is its first physical presence in the United States with an annual revenue of $400,000 (€341,000). And it was in the USA that the luxury tableware leader created its innovative Quick Ship programme which guarantees North American delivery of 1000 individual products to retailers within three to five business days. Its celebrated pieces too are in the Museum of Modern Art in New York (MoMA).
A passage to India
After creating a presence in Spain, Brazil, Germany, France, US, UK and Italy, the company has turned its attentions to India. "This is an enormous market and the country has a very sophisticated segment that appreciates art, design and beauty" says Paulo Soares. "We think our products fit perfectly with these values and we believe they will be appreciated. Vista Alegre Atlantis's commercial director believes that collections like Transatlantica, by Brazilian designer Brunno Jahara will do well there, as will the new Lacroix collaboration called Primavera which features tropical scenes on white porcelain with  gold and platinum tones — through vibrant floral patterns, colourful birds, lush vegetation and fireflies and all hand-painted by 17 artists employed at the factory in Ílhavo near Aveiro. So far Vista Alegre Atlantis pieces are on sale at OMA – one of India's leading luxury lifestyle outlets — in Chennai, Bengaluru, Hyderabad, New Delhi, Mumbai and Chandigarh.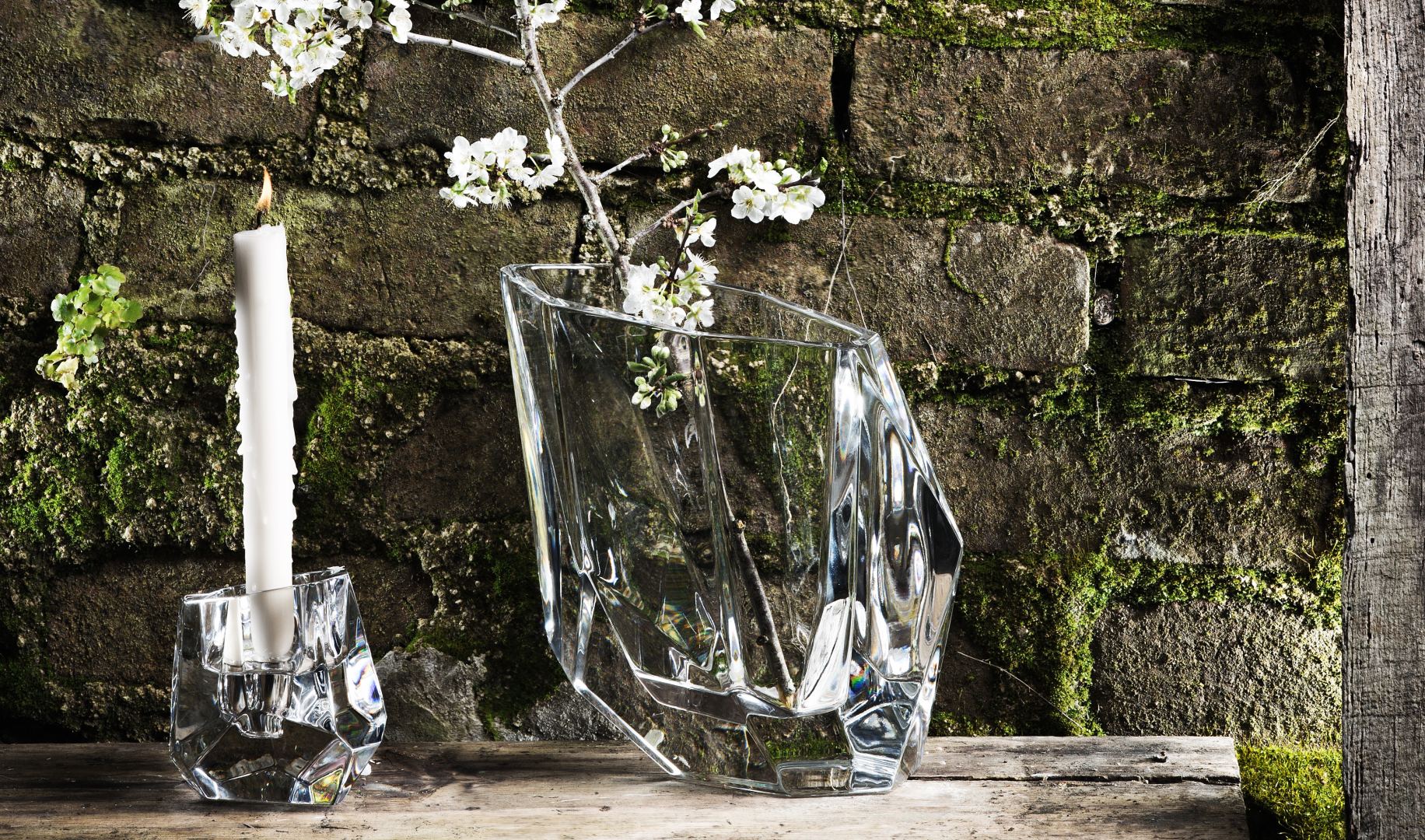 Restructuring and reorganisation
A slump in both overseas and national sales in the 1990s followed by the worst economic crisis and recession to hit Portugal since the early 1980s left the company on the verge of bankruptcy by 2008. The following year, Vista Alegre Atlantis was taken over through a Public Acquisition Offer by Portuguese multinational Visabeira via Cerutil which snapped up €2.65 million worth of shares. Visabeira, a Viseu-based holding which has a portfolio of subsidiary companies in different sectors including Telecommunications, Construction, Catering, Stoneware, Tourism and Property, and which is active in 15 countries and sells its products and services to over 70 countries worldwide.
Over the next few years Vista Alegre Atlantis managed to adapt to a new and challenging market with a new direction and strategy. "The luxury porcelain and glass sector has never been easy because of high production costs. The company went through several changes in shareholders, mistakes were made, and its various layers ended up creating serious financial problems" admits company director Nuno Barra. It was suggested at the time that the only way to save the company was to relocate its manufacturing operation outside Portugal to a country where costs and labour were cheaper.
However, Nuno Barra argues that keeping Vista Alegre Atlantis close to its roots in Ílhavo was one of the keys to its recovery. "Vista Alegre Atlantis is synonymous with and inseparable from Portugal and since the Portuguese identify so strongly with the brand, its history and heritage spanning nearly 200 years, while a large slice of its revenue — over 30% — still in our country, it wouldn't have made any sense to relocate. It would have signed its death warrant" says Nuno Barra. "We wanted to keep our DNA, the identity of the product and the know-how. Our employees still speak fondly of the founder, despite never having met him. It's a factory with soul; it's not just the numbers that count," he adds.
2018 and beyond
It has all been good news on the financial front over the past 18 months. In the first quarter of 2018 Vista Alegre Atlantis saw record profits of €634,000, 5.2 times greater than the same period in 2017. The company's sales turnover grew 4% to €19.18 million while the overseas market represented €13 million in sales (67% of total turnover). Vista Alegre Atlantis's focus on production efficiency and high sales performance enabled the company to enjoy a growth in operational results of 39% last year worth €7.7 million compared to 2016.
Vista Alegre Atlantis' sales turnover grew 13% to €84.5 million, with overseas sales representing 64% of its business with emphasis on new markets in Europe and Asia. The Portuguese market grew 11% thanks to the consolidation of the company's commercial strategy in Portugal with a greater focus on its sales channels and shops. Overall its EBITDA increased 42% to €13.6 million with a 16% margin, up 3.3% on 2016. The luxury china and glass manufacturer stresses that in 2017 it invested principally in oven and tableware ceramics and crystal with several new projects underway: Cerexcor (a new tableware line in ceramics and CristalLux (more efficient way of producing luxury crystal).
With CristalLux the company has signed a contract for supplying luxury cognac crystal decanters for Hennessy in an ongoing contract worth €16 million. The company has also began extending its Ria Stone factory upping capacity by 60%, with a forecast to achieve annual production of over 48 million pieces of digitally decorated china tableware in an investment that should be completed by October 2018. The Swedish home decoration group IKEA too has signed a contract with Vista Alegre Atlantis for its Ria Stone production, extending its production purchase contract worth €250 million until 2026.  First half results for 2018 set a new benchmark at €1.9 million (up 2.3% like-for-like on 2017) with a turnover of €42 million.  This year too saw the purchase of the Portuguese iconic majolica pottery brand Bordallo Pinheiro for €48.5 million.
Above all the key to its current success is design and quality. "When designers arrive, we give them a briefing of all the products we need in the collection. They walk around the factory and speak to the technicians, ask about the reasons behind things and pose challenges. If the developed product has quality, we produce it and market it. All areas of the company should have this type of initiatives; it's the only way to stay connected to modern-day needs, with what is going on. "We don't want to be reactive, we don't want to focus on ourselves again and then see that the world around has changed" concludes Nuno Barra.
---