Martinhal: the family-friendly group on the move 
The exclusive family-friendly Martinhal hotels in the Algarve, Cascais and Lisbon have always represented luxury, family, stylish design and hospitality. The brand and concept began with the Martinhal Beach Resort & Hotel opening in Sagres, Algarve, in 2010. Founders Roman and Chitra Stern tell Essential Business why they love Portugal and their Lisbon expansion plans.
"We just love Portugal. For us, it's the California of Europe," muses Chitra Stern who is naturally proud of her and her husband Roman's achievement in developing the successful Martinhal brand of luxury family hotels in the Algarve, Cascais and Lisbon.
Chitra hails from Singapore and Roman from Switzerland.
"We met in London and studied various business opportunities," says Chitra.
"We arrived in Portugal and said 'wow'! Lovely beaches, friendly people and great food. It was pristine and had tons of potential compared with the places we knew like Thailand, Bali or the South of France," she recalls.
Chitra and her husband moved to Portugal in 2001 where their four children were born and are being raised.
The Martinhal brand has been expanding and their latest project involves a €130 million investment in a new luxury family hotel and apartments, a purpose-built office block and an international school in Lisbon's Parque das Nações.
A group in expansion 
"We'd been looking for projects in Lisbon since 2013. Our idea was to expand the Martinhal brand beyond the Algarve," says Roman.
First, the Sterns acquired the lands at Martinhal in Sagres in the Algarve in 2002 – a development which had been dormant for some years.
"With our second Algarve project, Monte da Quinta Club at Quinta do Lago, our idea was to take on the management and turn the development around," says Roman, adding that Martinhal's management of 178 villas has "proved highly successful today, especially with our strong owner-relations there".
The next project was in Cascais on the Estoril Riviera, near Lisbon. The Sterns bought a brand new five-star hotel in Quinta da Marinha from Banco Santander, which has been operating under the Martinhal brand since 2016.
"Hotel Martinhal Cascais is now a family hotel whereas before it had been a golf resort. Just like Lisbon, Cascais is a prime location. We love Quinta da Marinha. It's Portugal's Beverly Hills," he says.
A hotel, offices and an international school
The Martinhal Residences
The Martinhal Residences comprise a luxury Lisbon family hotel and residential serviced apartments in the same building. There will be 150 apartments, 100 of which will be privately-owned luxury apartments that range from 2-4-bedroom apartments and 5-bedroom duplex apartments with private elevator access on the 13th and 14th floors, as well as 50 temporary rental studios for holiday and short-stay.
"These serviced apartments, under the Martinhal brand, are for people looking for their first family home here in Lisbon to rent or buy. On the ground floor, we will have our award-winning family facilities including crèche, concierge service, indoor and outdoor pools, gym, co-working space for parents, and a restaurant and bistro open to the public," explains Roman.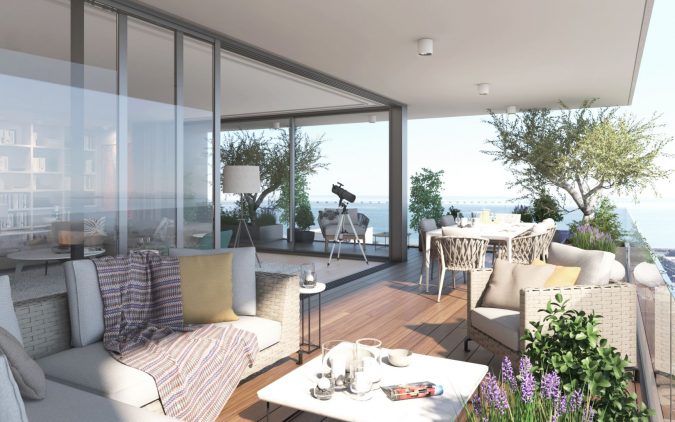 Purpose-built Ageas headquarters
This office project is a state-of-the-art digital building which will become the new Lisbon headquarters of Belgian-owned Portuguese insurance group Ageas.
The 12-storey purpose-built building offering 17,600 square metres of space will be ready in May 2020 and house over 1,000 of the company's staff currently spread over several buildings in Lisbon.
"This is the biggest purpose-built-for-client office transaction in the last 15 years in Portugal. What we've had designed with the final client is their dream Lisbon headquarters," says Roman.
International education in Lisbon
A new international school for 800-900 pupils will be developed on the site of the former Universidade Independente between the Parque das Nações and the Lisbon International Airport. Eastern Lisbon has no international schools for the foreign market.
The Sterns purchased the site and property at Nº9 Avenida Marechal Gomes da Costa, closed since 2007. The school, catering from the first to 12th years, should be ready for the 2019/20 academic year.
"We'd never built a school before, but we identified a need here. When a family moves to Portugal, the parents seek top international schooling for their kids. Most Golden Visa holders have children and the availability of schools is important when deciding to live in Portugal," says Roman. "Our aim is to bring one of the best international school brands to Lisbon and the Parque das Nações."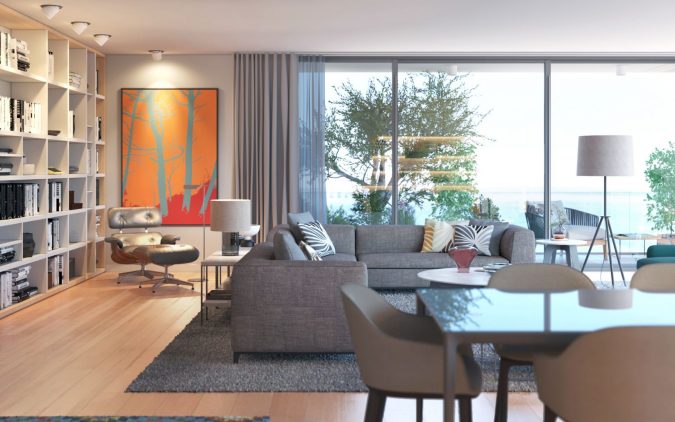 A prime location
"I really like this area," says Roman looking out over the Parque das Nações. "The location is fantastic. It has large and striking buildings set within a calm, safe neighbourhood, perfect for families to stroll or go for bike rides along the riverside walks.
"It's also a transport hub with the Oriente train and metro stations and is close to Lisbon's international airport. Other convenient facilities include the Vasco da Game shopping centre and CUF Descobertas, a top private hospital."
"For us, Portugal still represents the land of great opportunity," reflects Chitra Stern.
---