The multinational tech unicorn that is galloping ahead
Since its foundation in 2001, OutSystems has grown rapidly, with offices not only in Portugal (Lisbon, Braga and Proença-a-Nova), Luxembourg, US and UK, but also now in ­Singapore, Japan, Hong Kong, Germany and Australia. In June, it was announced that it had received a venture capital injection of US$360 million (€311 million) from Goldman Sachs and fund KKR.
Talk to the average person in the street about computer "codes" and they will often look baffled or smile politely, feign interest and pretend they understand while eyes will glaze over. So, what is it about OutSystems that the business world finds so incredibly sexy? To answer that question, you first need to know what it does. In a nutshell, OutSystems is a low-code platform that lets a company visually develop an entire application, easily integrate it with existing systems, and add own custom codes when needed. That means companies can build and deliver better apps and faster.
"The world of application interfaces is changing quickly. From sensors, messaging and chat to headless apps, AR (augmented reality) and voice. Our ­vision is to make it easy to incorporate any user experience into a business and create apps that span any touchpoints for its customers and employees to ­provide the perfect digital experience," says Paulo Rosado.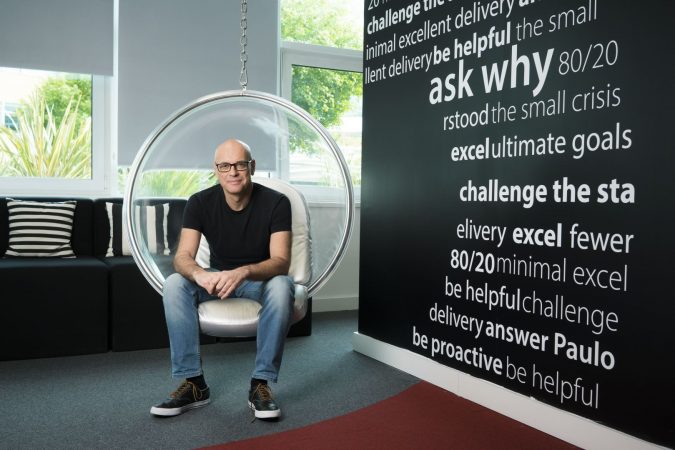 An expanding multinational 
From a company standpoint, the low-code market is expanding. OutSystems is growing at an astonishing but sustainable rate. Last year, the company opened six new offices worldwide and now has customers and partners in 52 countries. "We believe we are at the beginning of what will be an extended period of growth in this market and now is the time to invest heavily in our technology and to scale the business," he says.
"First, we will expand our customer success initiatives globally. We are a ­customer-obsessed company, so when they succeed, we succeed. Second, we will continue to invest in our amazing ­innovation and R&D (research and ­development). Last year, we had over 60 product releases, and we continue to bring new capabilities to the market. Last, we'll be expanding our sales, marketing and partner teams to continue our record growth." In the last 12 months, OutSystems has opened new offices in Singapore, Japan, Hong Kong, Germany and ­Sydney, and added over 100 channel partners that are innovating with its solution.
A fast-growing unicorn 
Although strikingly approachable and modest, Paulo Rosado says that he wasn't surprised when the company was approached by venture capital investment firms. "We've witnessed very strong interest in OutSystems coming from several ­parties. There aren't a lot of companies that combine such great assets as OutSystems does. The market is very large — currently estimated at US$27 billion (€23 billion). It has been recognised as one of the fastest-growing segments of software development by analysts like Gartner, Forrester and Ovum — our growth rate is fantastic, we have an amazing customer base and our culture makes working here a delight," says the entrepreneur.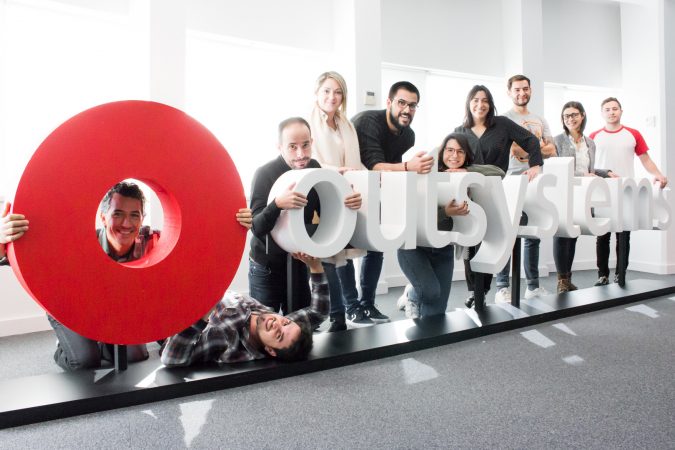 Low-code that's versatile
One of OutSystem's most important features, and one that sets it apart from its competitors, is that unlike other platforms that claim to be "low-code" or even "no-code" but only allow for one or two specific types of apps, the company's platform supports an incredible range of uses. Paulo Rosado explains that Out­Systems can be used for many different types of applications and scenarios, like business process management (BPM) apps, mobile apps, large custom systems, workflows, portals, system integration, and much more. "Why is this important? Because when you get used to the productivity of low-code platforms, hitting these platforms' walls of limitations is a huge setback, particularly when you have to go back to coding. We're the only platform that even comes close to this kind of breadth," he says.
An enthusiastic customer base
Another aspect of the company, and one which pleases Paulo Rosado immensely, is its incredibly successful and fanatical customers. "Delighted custo­mers consistently vote OutSystems the top low-grade development platform on peer review sites such as Gartner Peer Insights, G2 Crowd, and TrustRadius. We even have a customer with a tattoo of our logo," he says with a smile.
Vision and resilience
But what makes an entrepreneur? Is it a good idea and an ability to take risks? Paulo Rosado says it is more than that. "Entrepreneurs need a strong vision for their company and a lot of resilience. I think an entrepreneur should also have the right mix of humility and ego. Humi­lity is what makes a leader change direction after hearing a differing opinion coming from an experienced, intelligent person and deciding to take the advice.
"Ego protects you when you get feedback from people who lack vision and don't deserve to influence. I remember an analyst from a large firm who told me, 'This will never work. It's a stupid idea'. That comment affected me for about 10 minutes, and then I moved on. That guy had no vision." As to OutSystem's international ­success, Paulo Rosado says: "It's exhilarating and rewarding. OutSystems is tackling one of the biggest problems ­facing businesses today — the lack of speed and agility of traditional software development that is hindering digital transformation initiatives." The entrepreneur says that this lack of speed in delivering software inside ­enterprises has always been a big problem, but that now it has become a "life and death issue" for companies. "To ­provide a solution that helps customers around the world transform their businesses and not fall behind the competition is extremely satisfying."
A centre of excellence in artificial intelligence
Much of OutSystems' product innovation will centre around artificial intelligence (AI) and machine learning. "From the beginning, our mission has been to reduce the complexity of develo­ping and changing software; AI and machine learning are the future of software development. We recently launched our AI Center of Excellence in Lisbon and committed a significant portion of our R&D efforts to focus on this challenge," he says.
"We plan to partner with industry ­experts, technology leaders and universities to drive original research and innovation in the field of AI and machine learning," Paulo adds.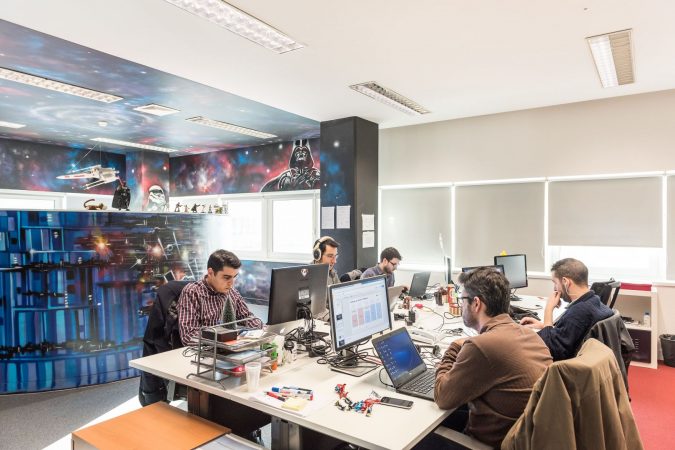 Looking ahead
Paulo Rosado believes in the future software automation will be driven more by artificial intelligence and machine learning. Automated developer assistants will empower teams to design better ­solutions, leveraging data generated by thousands of customers during their ­application creation, change and operation process. "This effort will revolutionise not only low-code but the entire development industry," he explains. "We're in a position to lead this as our model-driven approach tied to a large number of customers and extensive portfolios yield invaluable data. We aim to reach an unprecedented level of assistance to develop, to leverage their skills and accelerate their productivity."
Despite his success, Paulo Rosado  is down-to-earth and true to himself. Does he have any advice for budding ­entrepreneurs? "I think it's important to have a ­balance between having an ego and being humble. You have to be tough and resilient when people say you're going to fail, but, at the same time, it's important to learn from the advice of the right ­people when necessary. Two-thirds of the time, you'll have to change your business model. Test the market, and if it's a little bit off, move quickly to correct it."
Although he travels the world extensively and has the opportunity to see how governments in other countries react to and support the innovations arising from digital technology, he keeps a keen eye on his native Portugal and government policies that encourage and nurture ­advances and growth in the artificial ­intelligence technology field. "I think that past governments have had a consistent set of extremely important policies that have helped the tech startup ecosystem in Portugal. When there was a vacuum of seed VCs (venture capital) in Portugal, the government created their own vessels to kickstart startups that would otherwise have no funding," he opines.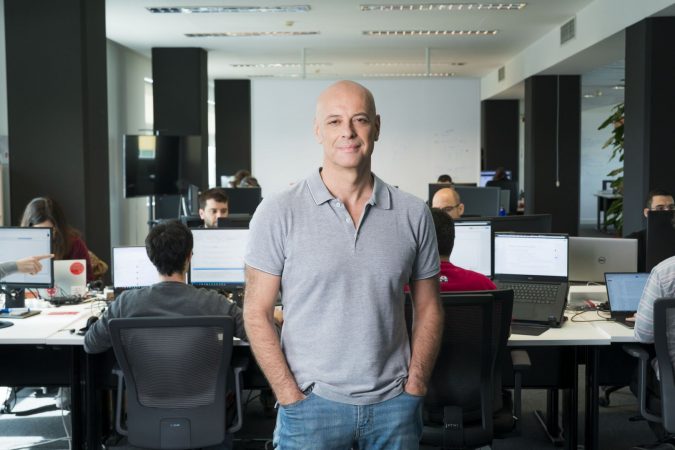 But Paulo Rosado isn't afraid to be constructively critical and sees room for improvement on both the tax and stock options legislation in his own country. "I think there's a lot to be done. We need a full revision of the laws that govern the higher education ecosystem, so it ­becomes more agile while addressing the exponential demand growth for tech ­professionals. Tax legislation also makes the country less competitive when sharing equity with employees. The Portuguese stock options legislation is a mess."
But what is Paulo Rosado like as a person? Some people have an idea of "techies" being geeky and eccentric. He laughs when I ask him if he's a geek. "That's a wide generalisation. I iron my T-shirts and I rarely have geeky sentences written on them. Family, friends, sports and a deep curiosity about the world are my hobbies." He says he admires Jim Sinegal, the ex-CEO of international retail chain Costco. "I find the type of principles and guidelines he established as first principles amazing." Sinegal was known for his benevolent style of management rooted in the belief that employees who are treated well will, in turn, treat and serve customers well.
---