Nova SBE – projecting the future of business
Lisbon's Nova School of Business & Economics, or simply Nova SBE, is 20 years ahead of its time. The university is looking to the future – a future governed by advanced technology and problem-solving skills. In a brand new state-of-the-art campus, its Dean Daniel Traça plans to be the one to take it there. 
The first thing that strikes you on entering the main reception building of the Nova SBE is how much it looks like the concourse of a modern train station or airport.
The ceilings are high, the architecture is modern with an abundance of space and light. The interiors are very white and minimalist with a complete absence of clutter.
But this is not an airport arrivals terminal or a station; it's Europe's most modern, trendiest and exciting school of business and economics.
The new campus, which opened this year, is "designed to help students find the freedom to think for themselves. As you walk around, the spaces are very transparent, open plan and free," says the Dean and economics professor Daniel Traça, who himself was a former undergraduate from Lisbon's Universidade Nova de Lisboa, the business school's name when it was formerly at Campolide and before at Campo Grande.
The new campus in Carcavelos, a coastal town half-way between Lisbon and the upmarket resort of Cascais, seems virtually perched on a golden beach packed with all-year-round surfers and tourists. It is also close to Oeiras, the third richest municipality to live in Portugal.
Inaugurated at the end of September, the project represents a €50 million investment from private companies and individuals.
It is also supported by the Portuguese government as a public-funded university which has an ambition to be very large, very international and very prestigious.
"In 2017, we attracted just under 600 MA students, rising to 750 this year and around 400 undergraduate students annually, bringing the total to approximately 3,000 students. The new campus will allow us to grow from 3,000 to up to 5,000 students per annum," says Daniel Traça.
Nova SBE has also done well in terms of the main international league tables. It is the 15th best in Europe (QS World University Rankings) and for the sixth consecutive year Nova SBE is the only Portuguese university in this exclusive ranking of the 50 best young universities in the world.
And for the seventh year in a row, Nova SBE has been featured in the Times Higher Education 'Young University Rankings' with only 61 European universities outranking it.
"I think we've done very well in the rankings in Masters degrees in Business Management. The Nova SBE is in the top 30 of the Financial Times ranking of best courses worldwide and this despite the fact that it's difficult to attract the very best lecturers sometimes because in Portugal the salaries are not as high as in the United Kingdom, the United States or Germany," Daniel Traça reflects.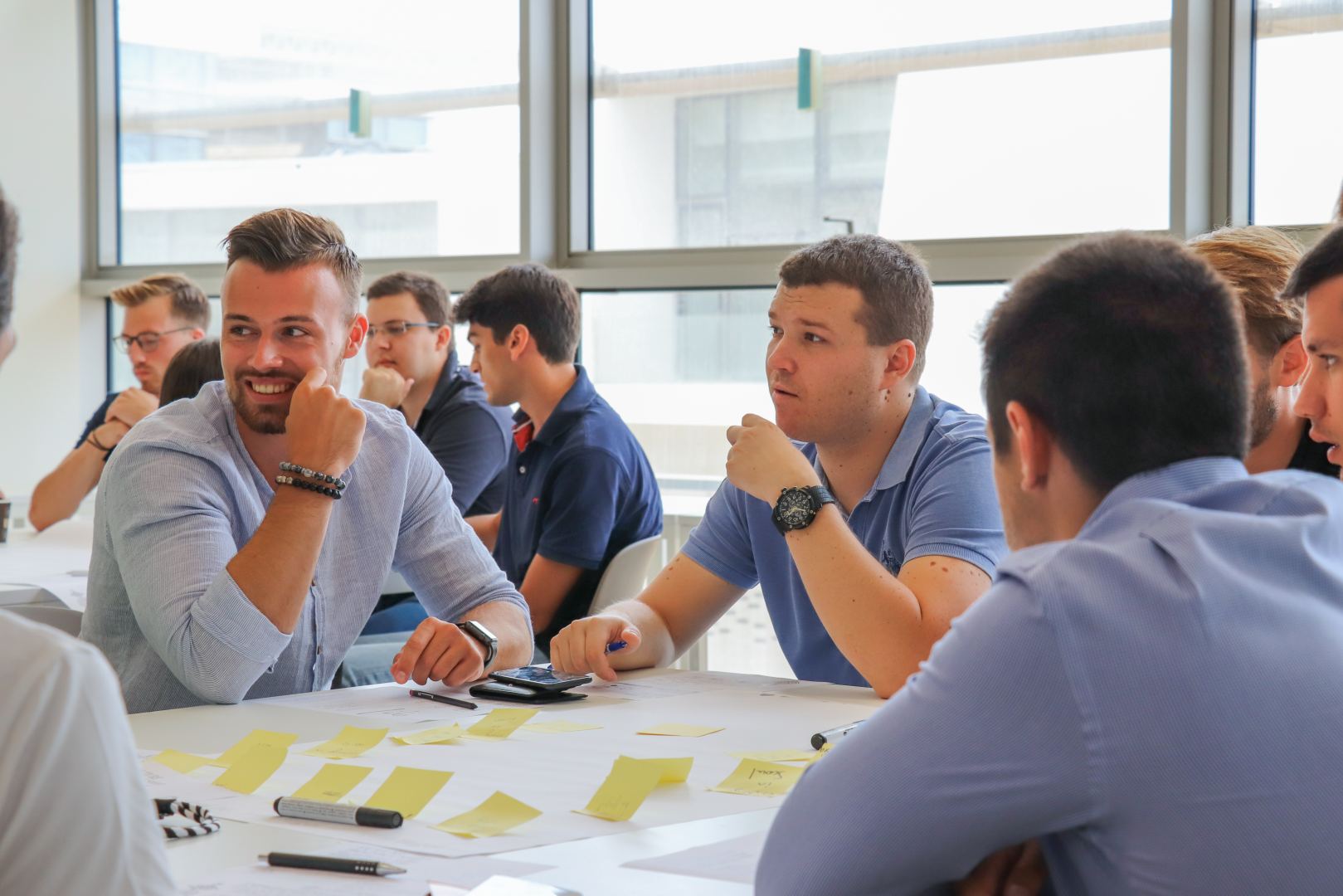 A truly international school
In fact, of the 750 students enrolled on Masters courses, 45% are from overseas with the main issuing country being Germany (20%).
"Mackenzie sends a team over from Germany to hire the students after they have completed their courses. They often end up working for all the big multinational companies like Google and in the main banks and financial institutions in German cities like Frankfurt," says Traça.
"The reason why they keep coming back in increasing numbers — and in terms of foreign students we have been growing at 30% a year in applications — is because the quality of the teaching and the experience here is really good," the Dean adds.
Three distinctive factors
One of the factors which sets the educational establishment apart from competitors is its partnerships with national and international companies.
"We base a lot of the curriculum not just on theory but on practice, through organising work placements in companies," says Traça.
"We have companies, too, coming onto campus such as Google, Jerónimo Martins and Delphi, giving the students projects with tasks to solve, while Cisco is a valued partner which helps us with our IT infrastructure."
The second distinctive factor is the student experience. "We have dozens of student clubs which encourage students to develop programmes and initiatives, making the campus a lively place, both within and outside the classroom, and providing a great learning experience for them in terms of interaction," he explains.
"The third factor is that Nova SBE is a very international school with 45% of our masters and exchange students from overseas. If you look at our undergraduate and exchange programmes, every student has to go abroad and we have 400 overseas students coming in on exchange programmes," he continues.
Lectures in English
At the Nova SBE "everything is in English, from our undergraduate lectures to our masters degrees. All discussions and group work take place in English, life on campus is in English and this gives a very cross-cultural and international feel," says Daniel Traça.
The Dean points out that the reason why all the German, Italian and French students (the three main nationalities studying at Nova SBE after Portuguese students) choose the Nova SBE is because of these three distinctive factors. They matter a lot because the student learns to get his/her hands dirty and get things done."
Above all, Daniel Traça says the new university doesn't just want to educate business studies students and have them take their learning and talents elsewhere. The strategy is to make their student experience so good that many will want to work or eventually set up companies in Portugal.
As to lecturers, 70% are Portuguese with 30% from overseas. "We go to the international market and have attracted academics from Spain, Holland, Italy, Angola, Brazil and the US, who are not just coming here to teach a course, they actually live here in the Lisbon area and work for us full-time," explains the economist.
Funding
Daniel Traça says that the way the campus was built is an "interesting story in itself".
"We started this project during the time of the Troika when the Portuguese government had little money.
"We decided the way to raise funding was to convince Portugal's business community that we could have a world-class Portuguese business school that was very international, and our efforts paid off," he explains.
The result was a €50 million investment put into the new Alfredo de Sousa Foundation which collected donations from private Portuguese companies to make the project possible.
"A lot of benefactors and companies worked towards making this project a success and we accepted this commitment to Portuguese society and these entities, which include 40 companies and 1,270 benefactors who generously gave donations for our campaign," stresses Traça.
It took five years of fundraising and, despite the donations from private and individual investors, the Nova SBE was still short of around €14 million in January of this year.
And the project could not have materialised without the help of Cascais Municipal Council, which signed over a piece of council-owned land that had stood idle for several years and had never been developed on.
Creating a specialisations ecosystem
One of Nova SBE's strategies is to increase its course components in areas linked to new technologies, like data science in which "our masters degrees already include some specialised courses".
Daniel Traça says that, today, education is much more technologically orientated and that curriculums are changing to take this into account. At the same time, he wants students to interact in an ecosystem that involves multinational and national companies and startups, promoting an entrepreneurial spirit, which is why the Nova SBE runs a course on Entrepreneurialism.
"Our idea through these partnerships with companies is to turn out graduates who will meet the demands and needs of today's companies, although the focus is not just on these partners," he explains.
"The need for the university to be open to bringing solutions to the reality of today's market — to companies and society as a whole — is absolute," he stresses.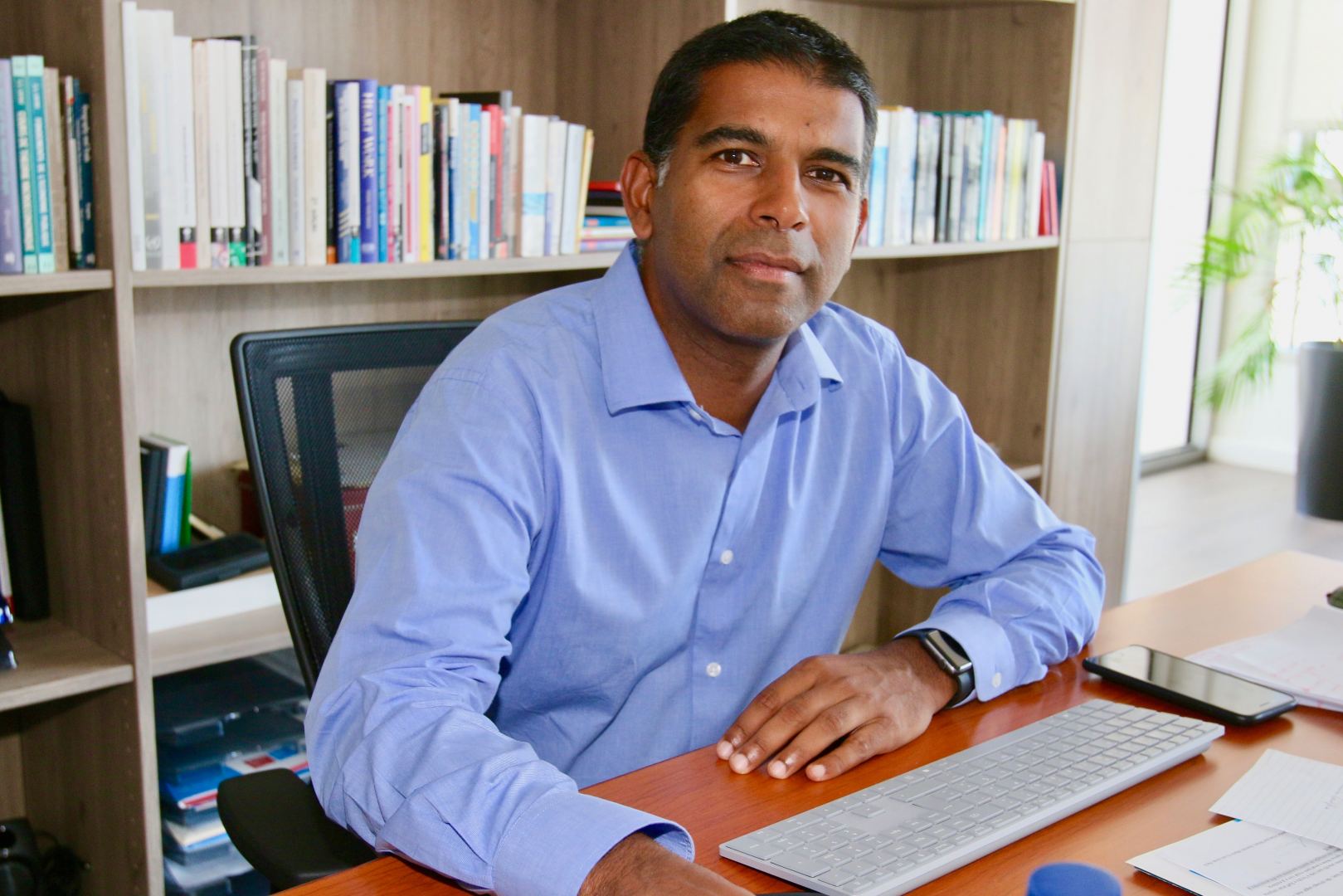 A singular project
One project in the long chapter of the transition of the university from Lisbon to its current new site at Carcavelos was the international one of making it a Singularity University.
Singularity University (SU) is a Silicon Valley think tank that offers educational programmes and a business incubator focusing on scientific progress and "exponential" technologies, and was founded in 2008 by Peter Diamandis and Ray Kurzweil at the NASA Research Park in California.
The partnership project between Nova SBE, Beta-i (a Portuguese organisation created to boost entrepreneurship and foster innovation culture) and Cascais Council includes the organisation of the first projects under the aegis of SU, which believes that emerging technologies like nanotechnology and biotechnology will greatly increase human intelligence over the next two decades and fundamentally reshape the economy and society.
"We want to create a new generation of problem solvers, because machines and technology will replace much of what is being done now. This will create new problems and capacities to explore solutions. The idea is to transform our campus into a place where the students come up with solutions themselves. Thus, the Nova SBE will become a university of the future focusing on areas linked to technology such as data science," says Daniel Traça.
He explains that the idea is to encourage thinking about world problems such as water, energy and urban mobility, issues of a global dimension that affect municipalities like Cascais Municipal Council.
Announced in December last year, SU launched its first initiative in Portugal, "Portugal Global Impact Challenge", at the SingularityU Portugal Summit Cascais on October 8-9 with applications for these programmes open until February 6, 2019.
Applications are welcome from both entrepreneurs and others who can come up with ideas that focus on global challenges linked to organisation, education and the environment. The winner of the first initiative will get the opportunity to develop their idea in a 10-week programme with a team from the SU Ventures Incubator Program at the NASA Research Park in Silicon Valley.
---