Morocco – blazing a trail in solar and wind energy
Morocco is a good place to invest now, according to its Ambassador to Portugal, Othmane Bahnini. Cost competitiveness, tax incentives, a strong and stable macroeconomic climate, free-trade access to one billion consumers, world-class infrastructure and a qualified workforce all weigh in its favour. Yet, despite over 200 Portuguese companies operating in Morocco last year, a significant trade imbalance still exists. Morocco's challenge is to change that.
Cutting-edge industries and technology do not immediately spring to mind when thinking about Morocco.
The general public usually view the country as a conservative and closed society whose economy is centred around cheap and exotic package holidays featuring noisy if colourful bazaars and camel rides in the Sahara.
But that view is outdated and wrong. In fact, Morocco has been modernising fast and has some of the most technologically advanced multinationals there, from car manufacturers to civil aviation giants. Now the country's strategy implements projects to be a big player in solar and wind energy production in Africa and Europe.
Although bilateral trade between Portugal and Morocco grew substantially between 2001 and 2008, recovering from the world economic crisis has not been easy and the balance of trade continues to be more favourable to Portugal with exports to Morocco totalling €730 million (7.9 billion Dirhams) in 2017, while exports in the other direction to Portugal are still relatively weak at €152 million (1.6 billion Dirhams).
"Our two countries have excellent bilateral relations," says Ambassador Othmane Bahnini.
"The Prime Minister of Portugal, António Costa, went to Morocco last year for the 13th high-level meeting, within the framework of the Treaty of friendship and good-neighbourliness signed between the two countries in 1994. This meeting is one of the meetings we hold on a regular basis in each other's countries. The objective is to strengthen the relationship and examine fields where we can cooperate, and energy, digital and new technologies are just some of them," he says.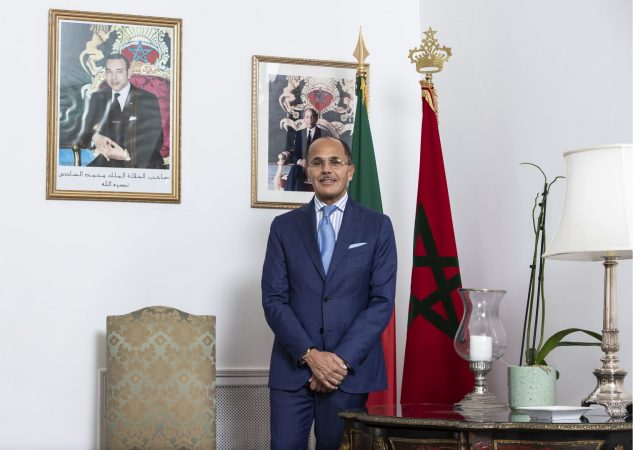 Renewable energy
One area of cooperation is renewable energy. Morocco has two natural elements in abundance – wind and sun-. The production of renewable energy reached 34% in 2017, according to the chairman of the Executive Board of the Moroccan Agency for Sustainable Energy, Mustapha Bakkoury, and Morocco's ambassador to Portugal says the country's goal is to increase renewable electricity production to 42% by 2020 and 52% by 2030.
Morocco has two major solar farms (Laayoune and Boujdour), with work on a large new project at Midelt slated to begin in 2019. But the giant thermosolar Noor in Ouarzazate which is already operational, will generate in final over 580 MW.
"Morocco is a developing country and is growing economically, so we need a lot of energy and yet we don't produce enough and have to import purchased energy. That is why through the vision of His Majesty King Mohammed VI, Morocco has decided to become more energy self-reliant by increasing our production and use of renewable energy sources by 2030," says Ambassador Othmane Bahnini.
"To achieve that, we have launched a number of big projects such as our solar farm in Ouarzazate, which is the largest in Africa and one of the seven largest in the world ", he explains.
The ambassador says that the biggest wind farms form part of its 10-year Moroccan Integrated Wind Energy Project involving an investment of 31.5 billion Dirhams (€2.8 billion), which will enable the country to generate 2000 MW by 2020, with installed power of 850 MW achieved in 2016.
The project includes farms at Tangier I (140 MW); Ksar Sghir (120 MW) ,Tarfaya (300 MW), Tetouan (50 MW), Laayoune (50 MW), Boujdour (100 MW), Essaouira (60 MW), Oualidia (36 MW) and Midelt (180 MW).
A further 850 MW is also projected at five other sites: Tangier II (100MW), Jbal Lahdid (200 MW), Midelt (150 MW),Tiskrad (300 MW) and Boujdour (100MW).
In the energy sector, Portugal and Morocco are planning to construct an electricity interconnection line between the two countries, capable of carrying 1000MW. A feasibility study is completed and forms part of a wider joint plan to create a regional energy hub in Morocco.
Modernising business infrastructure
Othmane Bahnini stresses that Morocco has some very technologically advanced companies based in the country.
According to Forbes' Morocco's Best Employers list for 2018, these include Résolution Call, a subsidiary of a French telecoms and internet group, Teleperformance Maroc, WebhelpMaroc, the Comdata Group, Nestlé, Banque Populaire Group and Roche.
And when it comes to top Moroccan firms leading the way in the Arab world, these are Attijariwafa Bank, Banque Centrale Populaire, BMCE Bank, Addoha Group, Wafa Assurance, Lafarge Maroc, Ciments du Maroc, Saham Assurance and Holcim Maroc.
"We have many large multinationals including Airbus and car manufacturers like Peugeot and Renault, two of the most important exporters of French cars and automotive parts from Morocco, with the biggest Renault factory in the world outside France in Tangier," says the ambassador.
Aeronautics is another important area for Morocco, with the industry making significant strides since the turn of the millennium. With a growing industrial base from around 10 companies in 2000 to 115 today, the sector represents around 6% of total exports and is worth approximately €1 billion, with 12.500 highly qualified employees and a growth of 15% per year over the last 5 years. The list of major manufacturers in Morocco includes Safran, Bombardier, Boeing and Airbus.
"At public and private levels, we are modernising our economy and public sector and we are working closely with Portugal on this matter, sharing the best practices from both sides. An agreement was signed between the two governments in this regard during the last high level meeting in december 2017" he explains.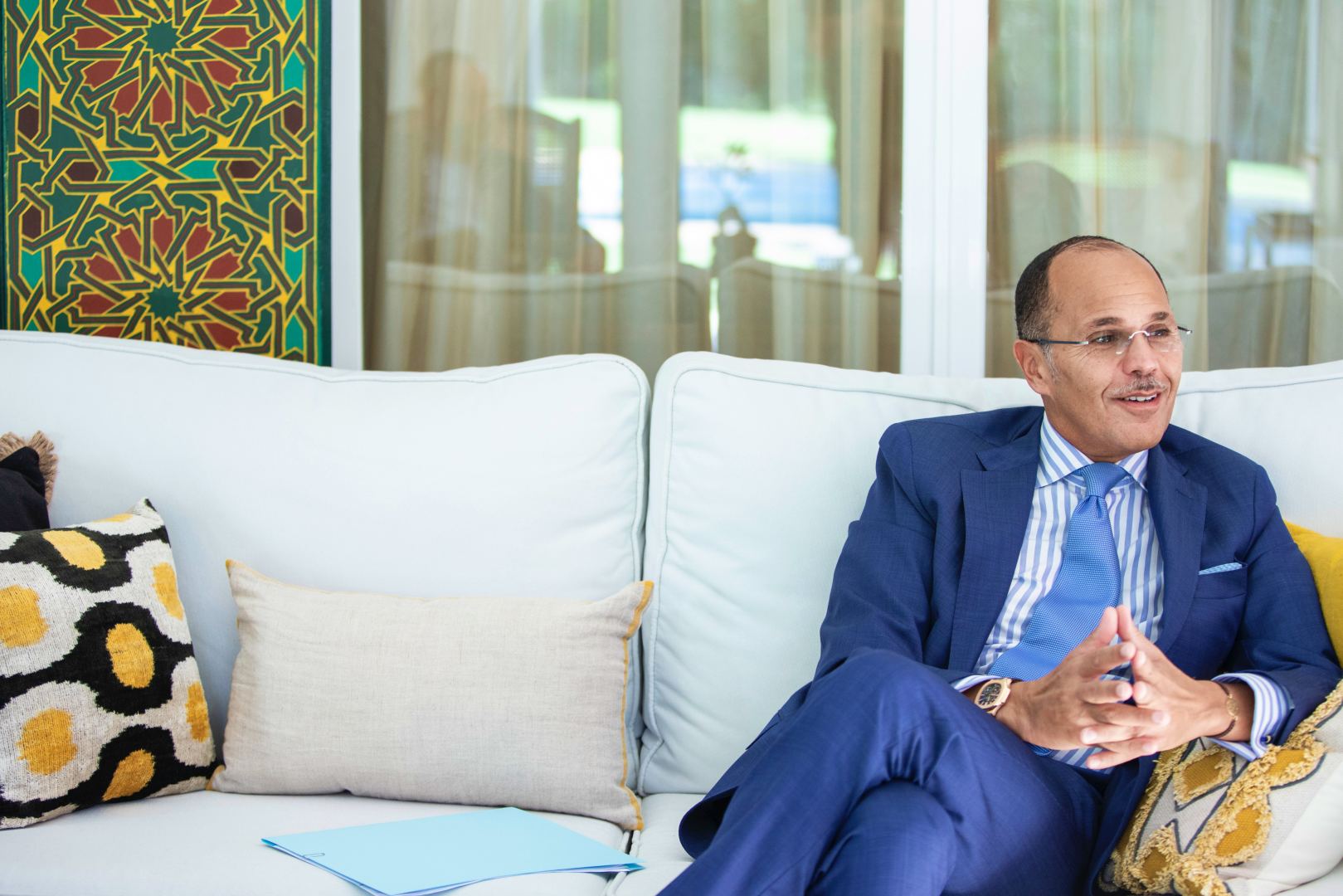 Portuguese companies in Morocco
Morocco represents an important trade market for Portugal in terms of goods and services, but the trade balance is overwhelmingly favourable to Portugal with €730 million in exports in 2017 (€ 711 million in 2016), with an average annual export growth to Morocco of 14.9%, according to Portugal's overseas trade organization AICEP. In 2017, Morocco was the 12th client of Portugal and its 42th supplier, exporting €152 million (€155 million in 2016).
Among the main Portuguese companies investing and exporting to Morocco are olive oil company Sovena, hotel groups Pestana and Sana, shopping centre developer and manager Sonae, metallurgy company Fametal, Simoldes and paper producer Portucel.
"Portuguese companies are very strong in Morocco, with 200 units established in our country, some of them in the automotive sector. They find that Morocco is a secure and open country and also benefit from it being a business hub between Africa and Europe. With the many trade agreements we have signed with Europe and the US, Morocco is a great place to invest since it has free-trade agreements with countries in the Arab world and Turkey, and other agreements are under negotiation with African countries and Canada, therefore, Morocco is a gateway to so many markets with over 1 billion consumers," Ambassador Othmane Bahnini points out.
Tax incentives
Morocco offers an extremely attractive tax regime with a top fixed rate of 37% for banks and credit establishments and 30% for companies netting over MAD 1 million, 20% for MAD 300,000-1,000,000, and 10% for profits under MAD 300,000.
There are three rates of VAT: 20% standard, 7% on certain consumer items and 10% on food, beverages and the hotel industry, while income tax ranges from 10%-38% in six tax scales.
A variety of incentives are offered to encourage foreign investors, including exemption from business tax for the first five years of operations for newly-incorporated companies and a corporate income tax exemption for companies exporting goods and services or operating tourist establishments for the first five years of operation, followed by a 17.5% rate on export sales thereafter.
Tourism
Tourism is for Morocco, like Portugal, one of the drivers sectors of its economy, representing around 6.5% of its GDP. Last year, around 80,000 Portuguese holidaymakers visited the country, breaking new records, in cities like Casablanca, Marrakech and the capital Rabat. As well as Saîdia which is the first seaside destination of the Portuguese tourists. The majority sees these holidays as exotic and good value for money.
In terms of receipts, the country attracted €5.6 billion in 2016 (+5% in 2015) although in 2012, before the height of political instability in North Africa, revenues stood at €5.7 billion.
In 2018, Morocco was the featured country at Portugal's largest and most important tourism trade fair, Bolsa de Turismo de Lisboa (BTL), whose stand was distinguished among the best by Feira Internacional de Lisboa (FIL). Also, Portuguese footballer Cristiano Ronaldo has one of his signature CR7 hotels managed by the Pestana Group slated to open in Marrakech next year.
And despite the years of uncertainty caused by regional, religious and political instability, Ambassador Othmane Bahnini says "the market is doing well".
"The market is up 40% and the number of Portuguese tourists is rising year-on-year by an average of 10%."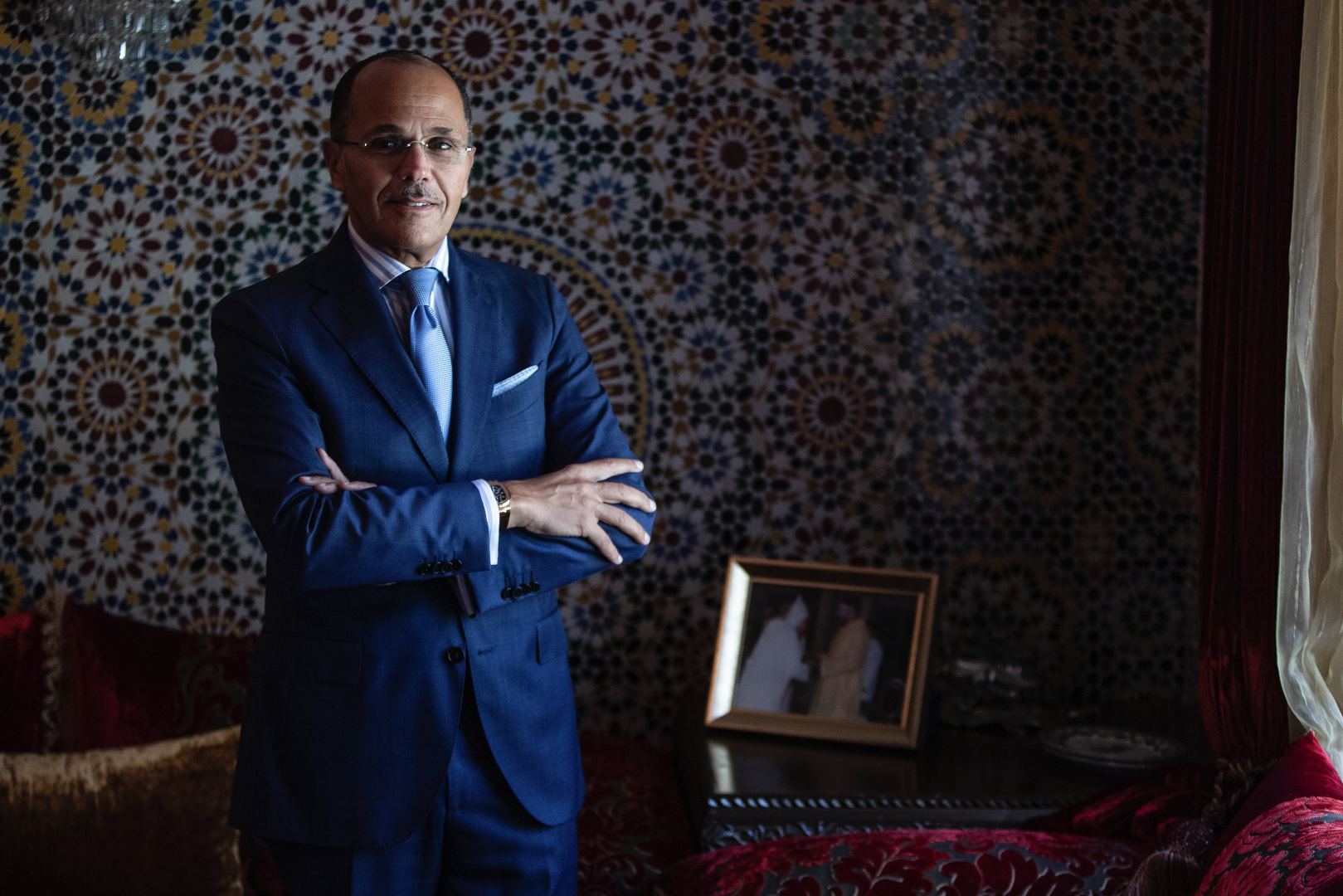 Othmane Bahnini says that Morocco's proximity to Europe makes it popular – one hour to Lisbon, two-and-half hours to Paris and London – yet, at the same time, "it is so very different".
"If you are looking for culture, you will find it. If you want to have a desert experience in the Sahara, we have that too. If you want to go skiing in December, you can even do this from Marrakech. You can ski in the morning 60km from the city and sunbathe by the pool after lunch!" he says.
In fact, Morocco has been able to attract Portuguese tourists through its cultural richness, package costing from €500 for a seven-day tour. Portugal fortresses are among monuments considered today as part of the Kingdom of Morocco's patrimonial heritage, since the portuguese presence in the region between 1415 and 1769- a long period of 354 years.
It was in the time of King John I of Portugal that in 1415 Portugal launched the conquest of Ceuta with 19,000 troops, 1,700 naval forces on 200 ships. Today, the evidence of this past is seen in the forts and castles dotted around the coastline including Azemmour, Safim (Castelejo), Mazagan (El Jadida), Arzila (Asilah), Ceuta, Tanger and Mogador (Essaouira).
Safe and secure
The ambassador says that security for both tourists and overseas workers in Morocco is "extremely important" as much as it is important to guarantee the same safety for our Moroccan nationals. 

The Kingdom's is an independent and sovereign nation state with 12 centuries of history that has always been a free and open country, where all religions co-exist peacefully under the protection of King Mohammed VI, Commander of the Faithful. We accept differences and have always been a crossroads for different faiths, cultures and peoples, he stresses, adding, "We are the only Muslim country with a significant moroccan Jewish community that lives in peace and harmony."
---